Bucket Truck Training
By: Hard Hat Training | Format: Online |
Duration: 2 hours 30 minutes |
Certification: 36 Months |
Language: English
---
Hard Hat's Bucket Truck Safety Training course is regulation compliant, and our online version fulfills classroom training requirements. Each class contains sections on anatomy, rigging, stability, operations, hazards, and more. This presentation includes intermittent practice quiz questions to prepare for the final written exam included with the course. In addition to the written exam, this course also includes a checklist for employers to use when administering a practical exam as required.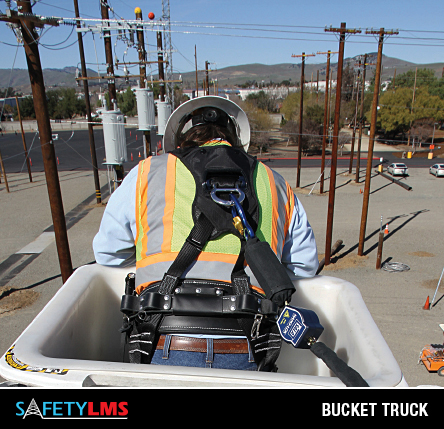 $85.00
Topics covered:
OSHA Standards: This course meets the following OSHA standards:
29 CFR, Subpart F – Powered Platforms, Manlifts, and Vehicle Mounted Work Platforms
29 CFR 1926, Subpart L – Scaffolds
ANSI A92.2-2001 – For Vehicle Mounted Elevating and Rotating Aerial Devices (Bucket Trucks)
ANSI A92.3-2006 – For Manually Propelled Elevating Aerial Platforms
ANSI A92.5-2006 – For Boom-Supported Elevating Aerial Platforms
ANSI A92.6-1999 – For Self-Propelled Elevating Work Platforms (Scissor Lifts)
See more...