Site Safety Audits & Risk Assessment
Safety LMS Site Audits and Risk Assessments are designed for companies wanting to improve their crew's safety programs but don't have the manpower to get to all of their sites or understand how to evaluate the crew once they are on site.
This program is highly customizable to each company's needs and is available for anything from small single site jobs to audits covering an entire state.
During an audit, the Safety LMS team will ensure your crews have all the current certifications, that their equipment is inspected, and that tasks are being performed to the required OSHA, ANSI, and TIA standards. Safety LMS can also custom tailor an on-site training program that can ensure the crews get the proper hands-on training in difficult and complex tasks such as Tower Erection, Gin Pole Operations or Tower Guy Wire Plumb & Tensioning.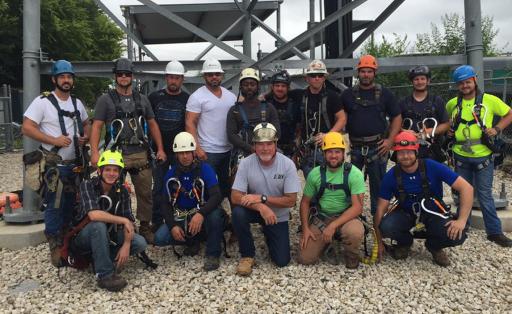 For more information on how Safety LMS can help you with your Site Safety Audits, please contact us.
Customized Safety Plan Development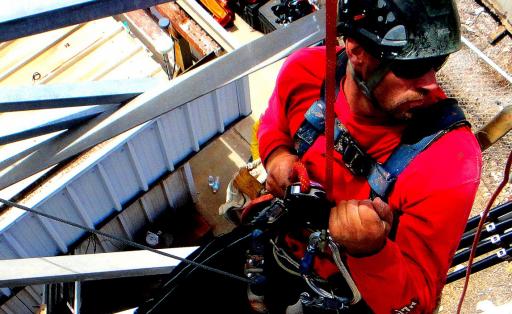 For more information on how Safety LMS can help you with your company's Safety Plan, please contact us.
Do you want a safety program specifically designed for your business, or one of those canned safety plans that sits on your shelf? Too many safety plans do just that. At Safety LMS we believe that a strong safety program starts with a specifically designed plan that fits your company and the specific type of work you perform. If a safety plan is to keep your business safe, the safety plan must specifically address your business.
Unfortunately, there are many companies that produce safety manuals that are designed to only meet OSHA requirements and don't consider all the necessary elements of a safety program. Equally problematic, many contractors simply purchase these safety manuals and never intend to use them. Even more important is that the safety plan must include a field safety manual to be effective.
As your one-stop shop for training and safety, we are now able to build individualized EH&S plans for companies. Plans vary from company to company and can be customized in scale from a total overhaul to just an audit of current plans.