The Safety LMS Story
Safety LMS was developed to solve a need for all US Tower companies. Previously, companies didn't have much of a choice when it came to training programs. They were basically stuck attending a class with an outdated curriculum and instructors that taught from a book, only to have to repeat that exact same class, with the exact same curriculum 2 years later.
Safety LMS's goal is to change the way the industry thinks about training. With a president that is a member of the National Association of Tower Erectors (NATE) Board of Directors and is heavily involved in any standard changes and developments, Safety LMS will ensure to bring you the most up-to-date curriculum in the USA so you can ensure that when you attend a Safety LMS training event, regardless of the subject, you will walk away from the class having learned something new and that your training dollars were well spent.
Safety LMS only uses instructors that have many years of real tower experience so when you ask a question, they have an answer based on not only the standards or regulations but what they have experienced on the tower themselves, not what they remember reading in a textbook once before.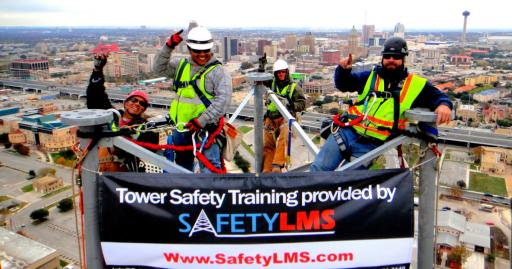 Demand the Best
Safety LMS works extremely hard behind the scenes to ensure the curriculum that we bring to our students is the best in the country. Every course module is scrutinized and updated every calendar year to assure this. We are happy to work with companies of all sizes to find a training and pricing solution that works best for their organization.
Before deciding on a training partner for your company consider this:
"Training takes time and time is money. A properly trained crew is a safe and efficient crew. An efficient crew is a profitable crew -t all comes back to you in the end."
At the end of the day, are you willing to put a price tag on the safety of your climbers? Contact Safety LMS for a custom training solution for your company. You won't regret it, we promise!

"When I was given the opportunity to become part of the SLMS team, I jumped on it. I believe in this program, and I'm honored to teach it. I make sure each and every student knows they have a lifetime resource in me. Its very rewarding to be contacted months or more later with questions about technical, equipment, and of course safety issues."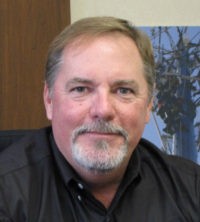 John Paul Jones
President
JP is the President of Safety LMS. JP started his career in the telecommunications industry with Allied Tower Company in Houston, Texas in 1976 at the age of 16. Since then, JP's career has spanned 39 years, 20 of those as a professional Tower Safety & Rescue instructor.
JP has erected, maintained, modified or dismantled towers and telecommunications sites in 27 different countries many of which were small Island nations in the South Pacific Ocean where Broadcast and Satellite telecommunications are crucial to education, news, and everyday life.
JP is a founding partner of Safety LMS and oversees all curriculum and training activities. He works to ensure that all curriculum and instructors remain the best the industry has to offer. JP also serves as President/CEO of Austin, TX-based Tower & Turbine Technologies Inc.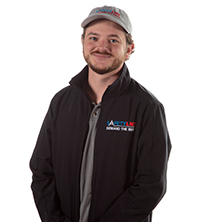 Cody Jones
Senior Instructor - Texas & Austin Training Center Manager
Cody has over 8 years of telecom experience, specializing in steel erection, helicopter lifts, and broadcast tower work. As a 3rd generation tower hand, Cody has had safety instilled into him ever since he put on his first harness. This way of life has translated into a passion to teach people about the dangers of at-height tower work and how to avoid accidents. Also, Cody is an official NWSA practical examiner.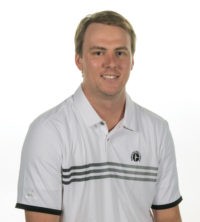 Benjamin Bowman
Director of Marketing & Sales
Ben has a strong background in the construction industry with a background in concreting and home construction where he was a site manager and helped implement several safety measures on the work site. Ben's goals at Safety LMS is to raise an awareness of the difference between a safety course that gets you a certification, and a safety course that has proper teaching and curriculum.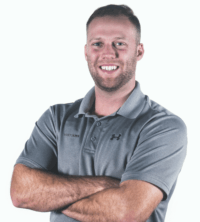 Jackson Weaver
Assistant Training and Project Coordinator
Jackson oversees Safety LMS's online courses as well as coordinates training and NWSA exams at our Columbia, MO location. He has a background working in the industrial sales and the broadcast industry and joined Safety LMS to provide the highest level of customer service and support for our customers and trainers. Jackson is the go-to person for any additional information about our online courses.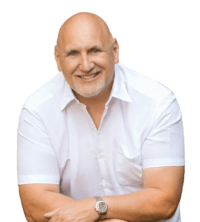 Dave Clevinger
Senior Instructor - Pinckney Michigan
David started in the commercial construction industry in 1985 working as a warehouse manager and mechanic. He is one of the founding partners in Skyline Services LLC where he takes the leading role in a safety program that has been accident-free for over 15 years. He has continued to advance the safety program by teaming up with Safety LMS to ensure that people get proper training.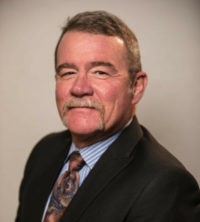 Sean Cooper
Senior Instructor - Staunton, VA
Sean's climbing career began in 2001 when he entered the industry as a tower hand. In 2007 he started training at Shenandoah and has taken hundreds of climbers on their first tower. Sean founded his own tower service company in 2014 and helped write and edit the ANSI/ASSE A10.48 Criteria for Safety Practices with the Construction, Demolition, Modification, and Maintenance of Communication Structures.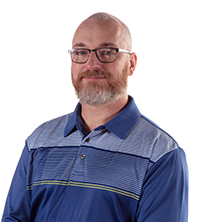 Mike Malorin
Senior Instructor - Columbia, MO
Mike is a US Army veteran, who has worked in construction most of his adult life. In 2008 he began his cellular climbing career with US Tower Services in St. Charles, MO. He has served as a cellular safety and quality inspector, cellular construction manager, and as the lead safety, rescue, and technical instructor for one of the largest providers of manpower in the wind turbine industry.
Mike has had the privilege of working with many outstanding climbers and technicians. They have taught him a passion for learning the safest methods of work and rescue in the industry, and for teaching those skills to the climbers that need them.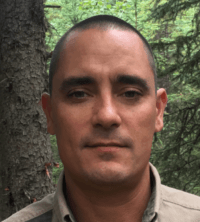 Jeremy VanBronckhorst
Instructor - Pacific Northwest, Pacific Rim, & Alaska
Jeremy's telecommunications career spans 16+ years. He specializes in erection and maintenance of telecommunications towers and antenna systems. Jeremy is based in Hawaii where he runs his own personal business in addition to providing training to the Pacific Rim, Pacific Northwest, and Alaska on for Safety LMS.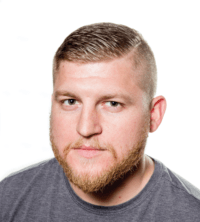 Nathan Sizemore
Southeastern Trainer
Nathan has 15+ years of experience in the Construction Industry. When Nate joined the GME Supply & Columbia Safety, where he is the Branch Operations Manager, in Atlanta, GA his focus on dual rope systems began. He is an in-house trainer for GME & Columbia Safety, designing and instructing multiple training programs geared toward at-height work in the Construction and General Industries.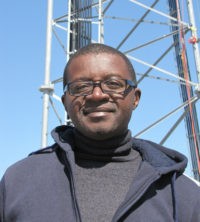 Kwame Larnyoh
Instructor - Ghana, West Africa
Kwame has over 18 years of experience in the European telecom industry and is the Managing Director of ADMINTELECOM Ghana Limited. Kwame's goal is to make Ghana the Technical Hub of the telecom industry to support Africa. Kwame's leadership and training skills are educating the telecommunications workforce in West Africa and Safety LMS is proud to partner with Kwame.
"I recently attended a Tower Rescue Technician course held at the Mississippi State Fire Academy. The class was the first of its kind held on campus and was attended by some of the best rescuers the state has to offer. Cody spent the week with us, demonstrating techniques and answering any questions we had regarding the towers and technicians we may run across in a rescue situation. Cody's knowledge of all aspects of the tower world was incredible. He had immediate answers for any question asked of him and showed many tips to make our time on the tower a lot more productive. He was able to make a contact to SBA and gain access to a live tower for us to do training on during the last day of the course. Everyone in the class truly appreciated having Cody around throughout the week. It would not have been the same without him. He represented Safety LMS in a superior fashion. I hope I am able to conduct more training in the future with Cody or any of the staff at Safety LMS."