Tuf-Tug Telecommunications Safe Climb System
Tuf-Tug has created state-of-the art 3D training online.
By: Tuf-Tug | Format: Online |
Certification: 24 Months |
Language: English
What you'll learn
TUF-TUG installation training provides step-by-step animated instruction for the installation of all the frequently installed TUF-TUG Cable Safe Climb packs. The training covers compliance, warranty, parts, tension, and inspection of systems. Completion of the course rewards the trainee with an Authorized TUF-TUG Installer Certificate which is required by some tower owners and suggested by many others. Learn at your own pace without the need for travel. This convenient course lets you train anywhere there is an internet connection.
---
Personal Computer Simulation ( PCS ) is the next level of online learning that trains you for many potential situations. Tuf-Tug's PCS training has pracitcal and theoretical advantages over tradtional training methods.
---
System Anatomy
Maintenance & Repair
Safety Compliance
Installation
Inspection
Use/Troubleshooting
Warranty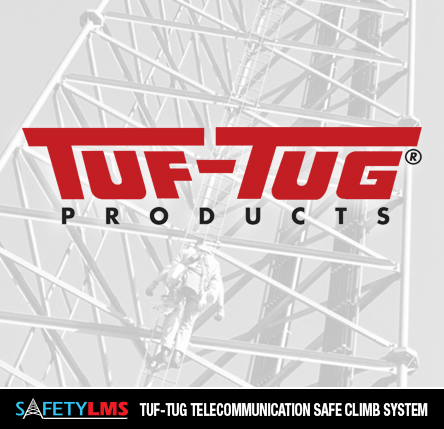 $499.00
Topics covered:
Approved and accepted by major OEM's, tower manufacturers, owners, and contractors
Animated, PC based simulation training provides realistic consequence and decision-based learning
Cerificate of Completion
See more...